State-of-the-art Dental Technology
TEETH CAN BE RESTORED IN A SINGLE VISIT
CEREC – Same Day Crowns
Dental crowns have long been used to perfect smiles on individuals whose teeth are worn down, chipped, broken or decayed. While traditional crown procedures require at least two office visits as the mold made of your tooth must be sent to an outside lab, CEREC same day crowns get rid of this waiting period and give you a gorgeous smile immediately. Instead of waiting any longer, find out how Dr. Tuan Pham can help you achieve your goals using cutting-edge, in-office dental technology.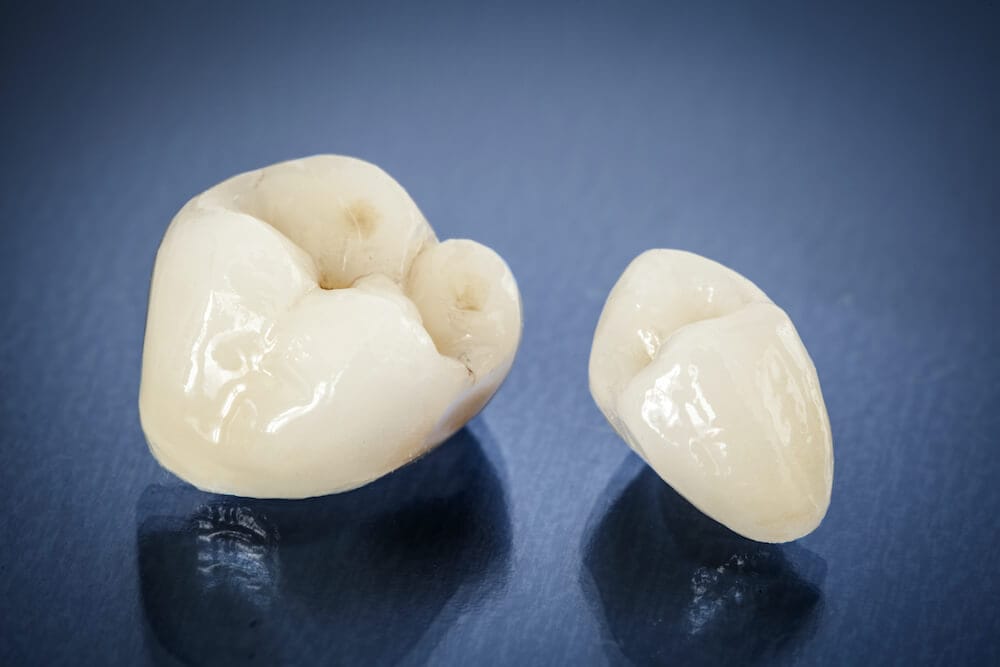 Why Do You Need a Crown?
A dental crown is a complete covering for your tooth. It can be used for protection, such as if your tooth has been cracked or broken in the past or if the enamel on a molar is worn down. It can also cover a tooth that has had a great deal of decay if the problem area is too large for a filling. Additionally, crowns may be used to cover very discolored teeth or to secure a dental bridge in an adjacent gap.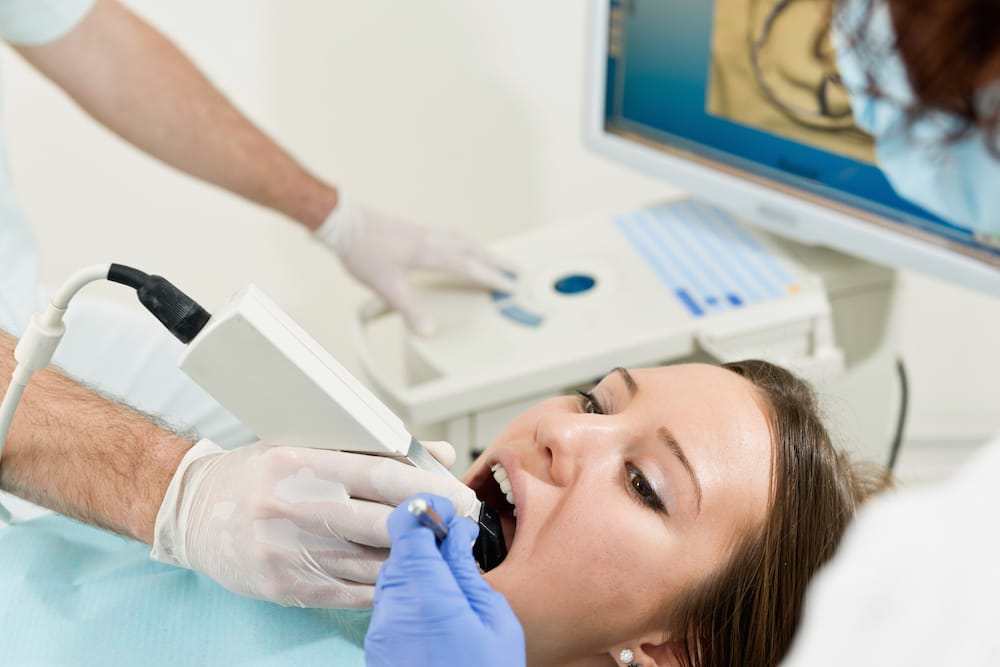 What Is CEREC?
While traditional crowns require at least two weeks to be manufactured in an off-site laboratory, CEREC technology uses computer-aided designing (CAD) and computer-aided manufacturing (CAM) to create a crown on-site in under one hour. CEREC stands for Chairside Economical Restoration of Esthetic Ceramics, or CEramic REConstruction. Using cutting-edge technology, CEREC can be used for many purposes, including veneers, inlays, onlays and of course, crowns.
Single Visit Dentistry!
No temporary needed! Receive your new Crown in less than 2 hours.
What Happens During the CEREC Same-Day Crown Procedure?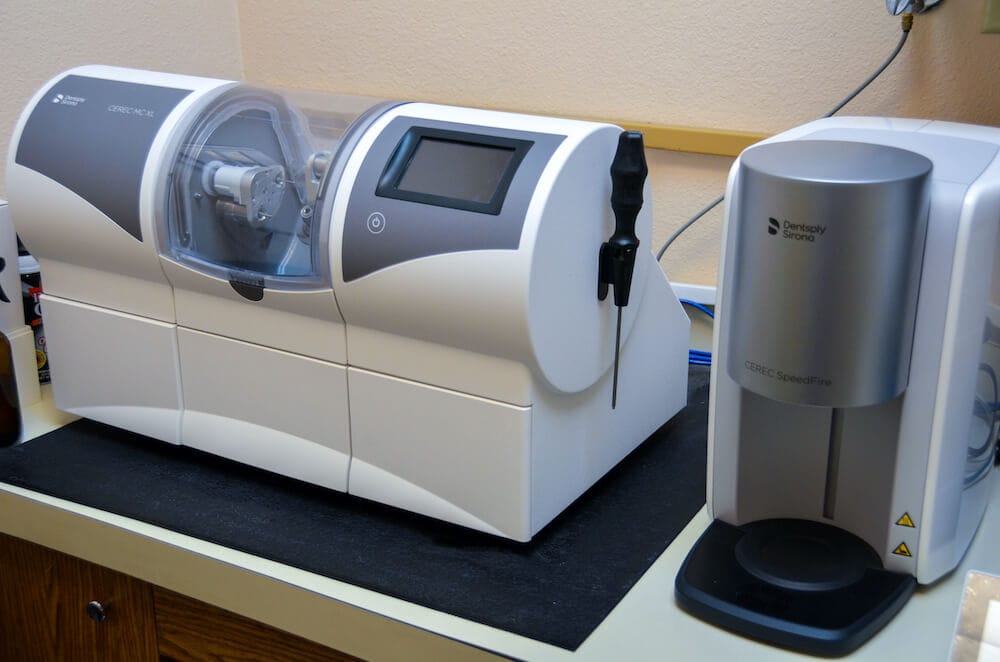 The first step in getting any type of crown is preparing the tooth. This first step requires that all decay be drilled out of the tooth. In addition, your dentist will need to drill down the edges of your tooth to give the crown room to fit inside your mouth. Instead of making a molded impression of your tooth as is the case for a traditional crown, Dr. Pham will then use CEREC technology to take an amazing 3D picture of your tooth. This computerized model is just as accurate and even more exact than the traditional mold is.
While you are still in the office, your new crown is manufactured on-site by a milling machine that uses diamond burs to get every aspect of your crown just right. This usually takes less than one hour, and you will be able to wait comfortably in your dentist's chair during this time. Once the crown is ready, your dentist will securely bond it to your tooth.
What Are the Benefits of Same Day Crowns?
Clearly, CEREC crowns soundly beat out traditional crowns when it comes to convenience. After all, no one likes coming back to the office for a second appointment. You will also love being able to perfect your smile so quickly. With traditional crowns, you usually have to wear a temporary crown that may not fit well and that may not match your teeth for a couple of weeks. With same-day crowns, you get a natural-looking tooth that fits perfectly in your mouth right away.

Other benefits of same-day crowns include the following:
Improved comfort during the appointment
Improved comfort from covering your tooth immediately
No bacteria buildup under a temporary crown
Improved tooth strength from less drilling
What Is the Cost of a CEREC Same-Day Crown?
Finding a CEREC dentist near you does not have to come with a huge price tag. In fact, in many circumstances, CEREC same-day crowns cost the same amount as traditional ceramic crowns do.
How Should You Care for Your Crowns?
CEREC same-day crowns should be cared for in the same way that you would care for traditional crowns. You are most likely already following many of these care tips because they are simple methods that your dentist has probably recommended for years. CEREC crowns are durable and strong, but they can still be damaged, just like your natural teeth. Chewing on ice or other hard objects can chip, crack, or break your crown. Sticky or very chewy foods can also cause problems, either by wearing or loosening your crowns. It's best to avoid these foods when you can. Your crown may be "artificial," but the supporting tooth underneath still needs routine oral care to stay healthy and strong. You should be brushing at least twice every day and flossing daily. Finally, having routine checkups and cleanings every six months is important for making sure your gums surrounding the crown stay healthy and for keeping the supporting tooth healthy too.
Finding a CEREC Dentist Near Me
Not all offices use CEREC technology to make same-day crowns, but Dr. Tuan Pham believes that this service is important to his patients' comfort and overall oral health. At our office in Redlands, you will find the most cutting-edge technology designed to give you a superb experience with an emphasis on patient satisfaction. Call our office today to learn more about CEREC crowns.