Today's dentures are far different from those you may have seen your grandparents or parents wearing years ago. They may have experienced poorly fitting dentures that completely changed the way they spoke or that kept them from eating their favorite foods. The wide array of proven dentures available today lets you experience great quality of life while keeping you from suffering embarrassment. In fact, your friends may not even realize you are wearing dentures if you choose a customized treatment plan and properly fitting dentures from Dr. Pham's office.
Who Needs Dentures?
The choice to get dentures is really a personal one that should only be made after you have determined that you are unhappy with the look of your smile or find that it is too difficult for you to eat or speak properly. When your teeth are no longer healthy and have to be pulled, you may be left with a simple choice. You could either live with the gaps left in your smile or you could opt for replacement teeth. The following may be some signs that dentures are the right choice for you.
You have significant tooth loss.
You are embarrassed by the gaps in your smile.
You have too many spots of decay in teeth throughout your mouth.
Your teeth are loose or your gums are very unhealthy.
You do not have a healthy jawbone to make dental implants possible.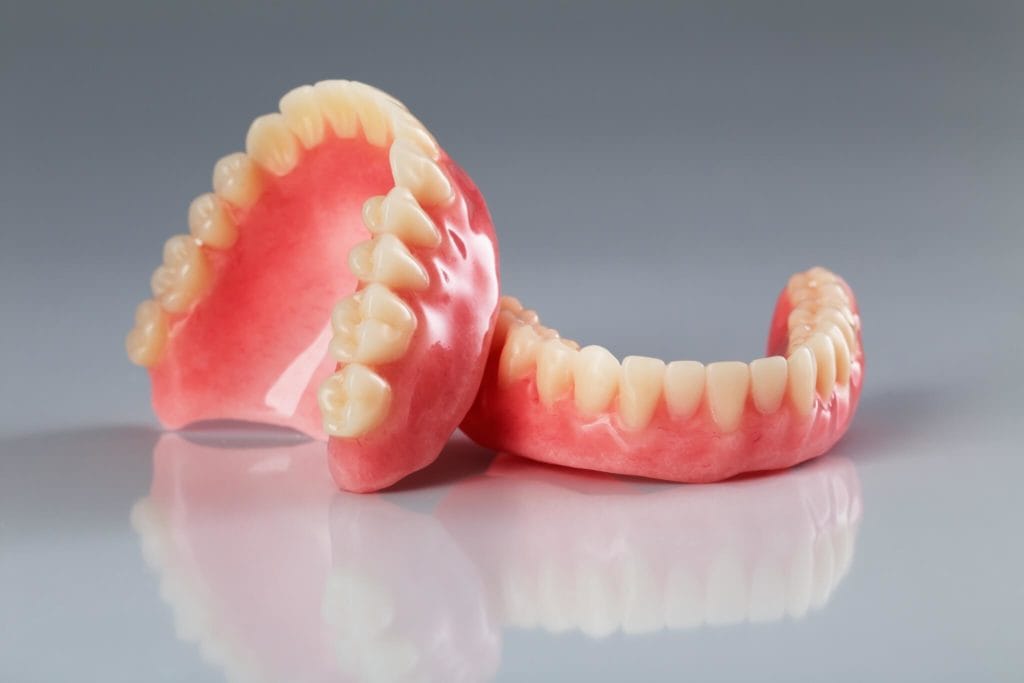 What Is a Complete Denture?
The complete denture is usually the most familiar denture type. A complete denture is the option that is used when all of the teeth are missing from either the top or the bottom of the mouth. It is supported only by the tissues of the mouth. Immediate complete dentures can give you a great smile and a surface for chewing while you wait for your customized dentures to be made and for your gums to heal from having teeth pulled. It usually takes two to three months before you will be able to wear conventional complete dentures.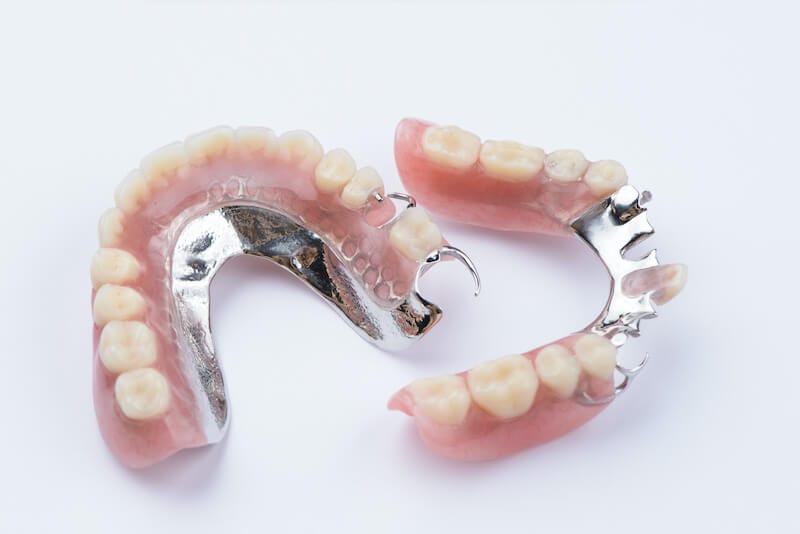 What Is a Partial Denture?
If you have not lost all of your teeth, a partial denture can help you get your smile back. Removable partial dentures usually consist of replacement teeth attached to gum-colored plastic bases. A partial denture may have a metal or all-acrylic framework and clasps that connect to your teeth. In some cases, a removable partial denture is made to attach to your natural teeth with devices called precision attachments. Crowns on your natural teeth are sometimes needed to improve the fit of a removable partial denture.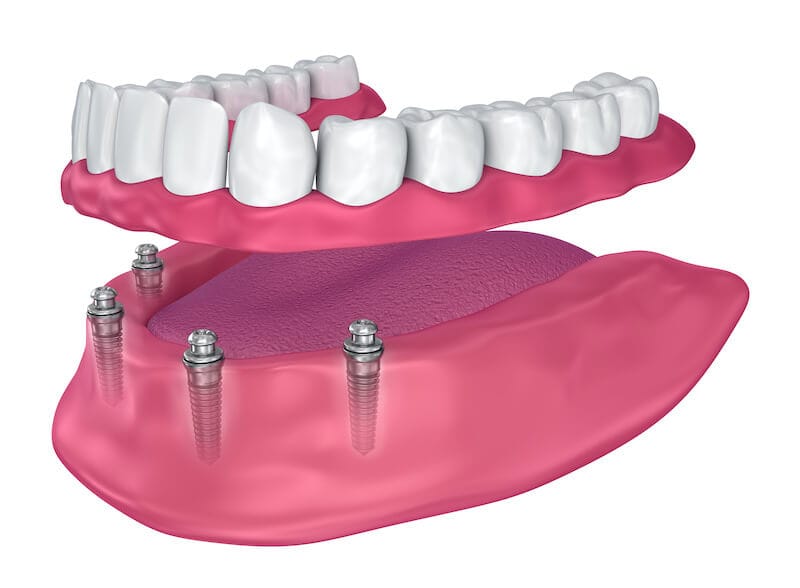 What Is a Fixed Denture?
Today, a fixed denture is seen as the most superior option because it decreases the amount of bone and gum loss in your mouth. Fixed dentures cannot be removed at home because they are attached to several implant posts located along your jawbone. These give you the strongest teeth and the most natural smile possible.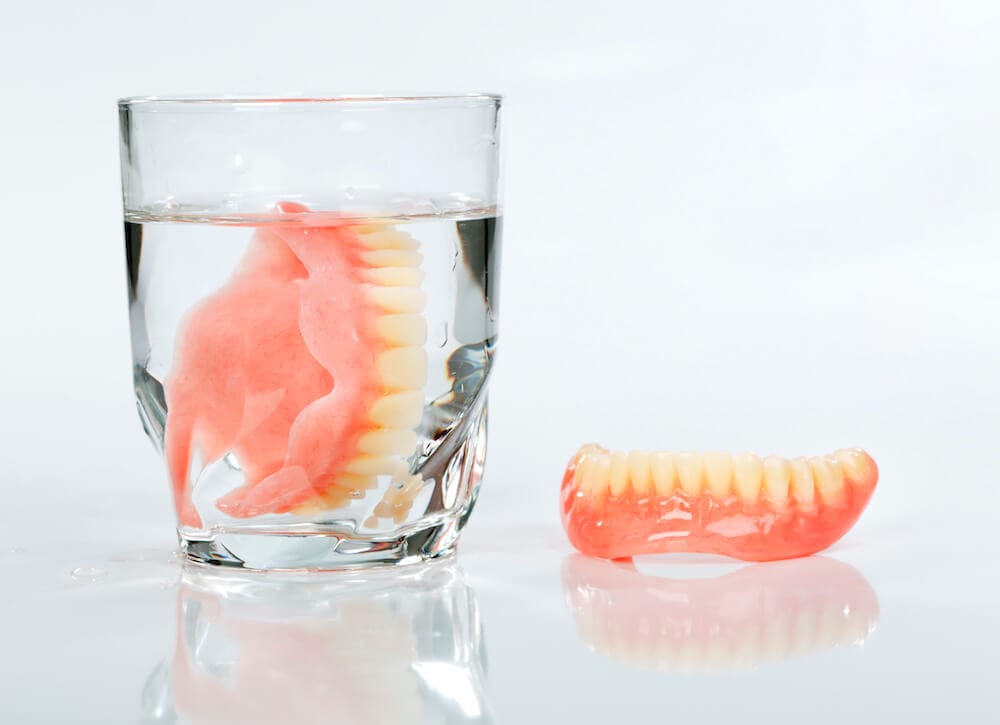 What Is a Removable Denture?
Removable dentures are taken out at the end of each day to be cleaned and soaked. Many patients find that they like this option and enjoy the flexibility of these dentures. While this is the oldest type of denture, it is no longer seen as the best option.
What Are the Benefits of Dentures?
No matter which type of denture you choose, you are sure to experience a wide array of benefits once you start wearing your appliance. For example, you may find that dentures significantly improve your mental and emotional outlook while also improving your physical health in the following ways.
You will improve your confidence and self-esteem.
Your smile and facial structure will look better with teeth to fill out your lips and cheeks.
You will be able to eat your favorite foods.
You will find it easier to speak.
How Should You Care for Dentures?
As long as you care for your dentures well and opt for smart oral health care techniques, your dentures should last for years. You should brush your dentures with a paste formulated specifically for them so as not to scratch their surfaces. Some people use hand soap or mild dishwashing liquid to clean their dentures. You should rinse and brush your dentures thoroughly after all meals. Brushing the dentures will remove food deposits and plaque and will help your dentures from being stained. Finally, store dentures in a denture cleaner at night to keep them looking their best.
Where Can You Find Customized Dentures in Redlands, CA?
If you are missing some or all of your teeth, you have several choices, including a dental bridge, an implant, a partial or complete dentures. Dr. Tuan Pham is an experienced dental practitioner in Redlands, CA, and he can help you determine which option is right for your needs. In many cases, dentures are a smart choice for restoring a gorgeous smile with a minimum of worry and stress. Call our office today to learn more about how Dr. Pham can help you.