If you want to have your best smile possible you may need to consider traditional braces. Braces can treat a wide array of teeth issues, including overcrowding teeth, misalignment, and gaps. Braces have been used for years to move teeth into new positions and create gorgeous smiles. With many tooth-straightening options available today, traditional dental braces still remain quite popular with four million people in the United States currently wearing them. If you want to know more about affordable dental braces and how you can address such issues as crooked or overcrowding teeth, check out the answers to some common questions below. You can also schedule an appointment with Dr. Tuan Pham in Redlands, CA for a consultation.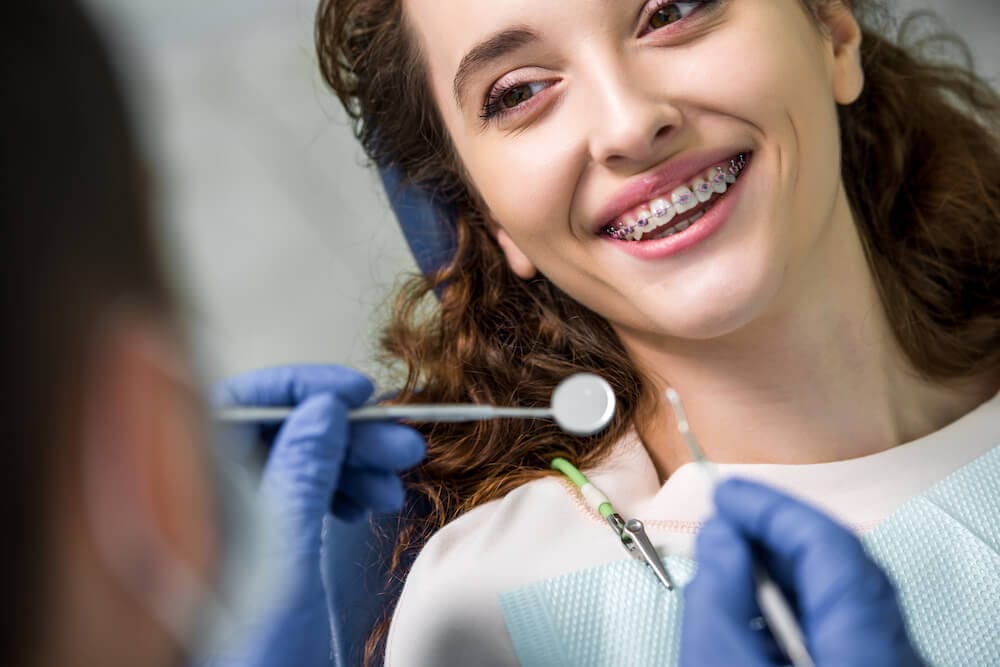 What Can Traditional Braces Treat?
Dental braces are effective in treating a wide array of common issues. Very few people are born with perfectly straight teeth. However, getting a great smile does not have to be difficult or expensive. Affordable dental braces can work in two years or less for most people and are generally comfortable and problem-free. Your dentist may recommend traditional braces for you if you have one or more of the following issues.
Crooked teeth
Overcrowded teeth
Gaps between teeth
Underbite or overbite
Jaw joint issues
What Happens During Treatment with Braces?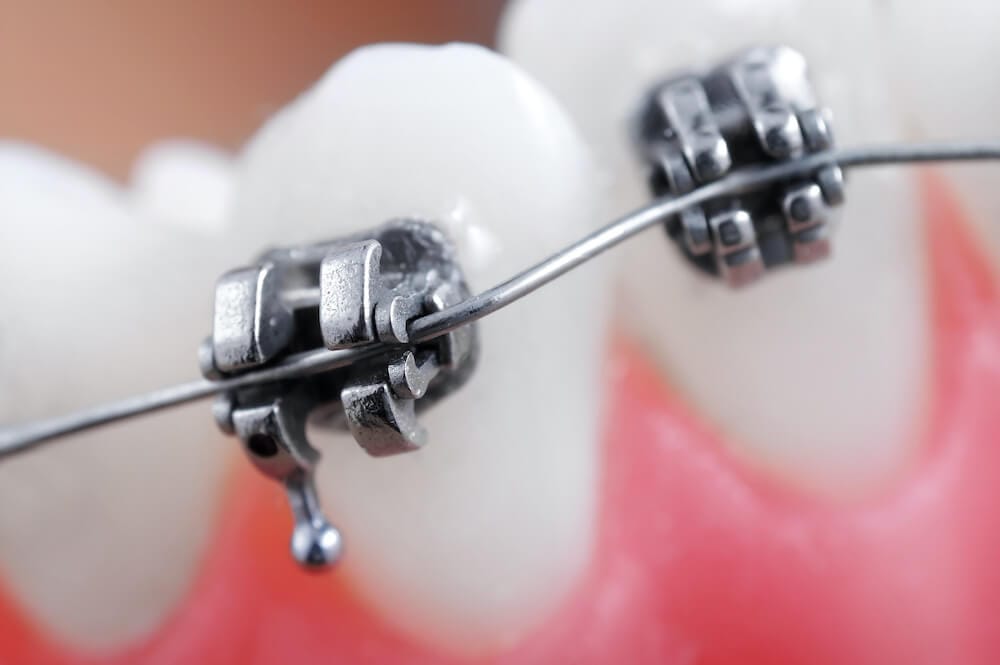 Most treatments take between 12 and 24 months. Although you may feel some discomfort in your jaw and along your gums whenever your braces are tightened, the discomfort is usually brief, and you will be comfortable for the majority of your treatment time.
When dental braces are placed, a cheek retractor is used to keep the teeth visible and dry during the procedure. The teeth are first polished to ensure that the brackets bond properly. Your dentist will put square metal brackets on the fronts of most of your teeth and metal bands around your molars. The retractor is removed, and the dental arch wires are then put into place. At each subsequent visit, the wire will be replaced and pulled into a new position. You may also have certain appliances and ties to pull your teeth in different ways. Your dentist will walk you through each step in the process so that you can feel confident in what is about to happen.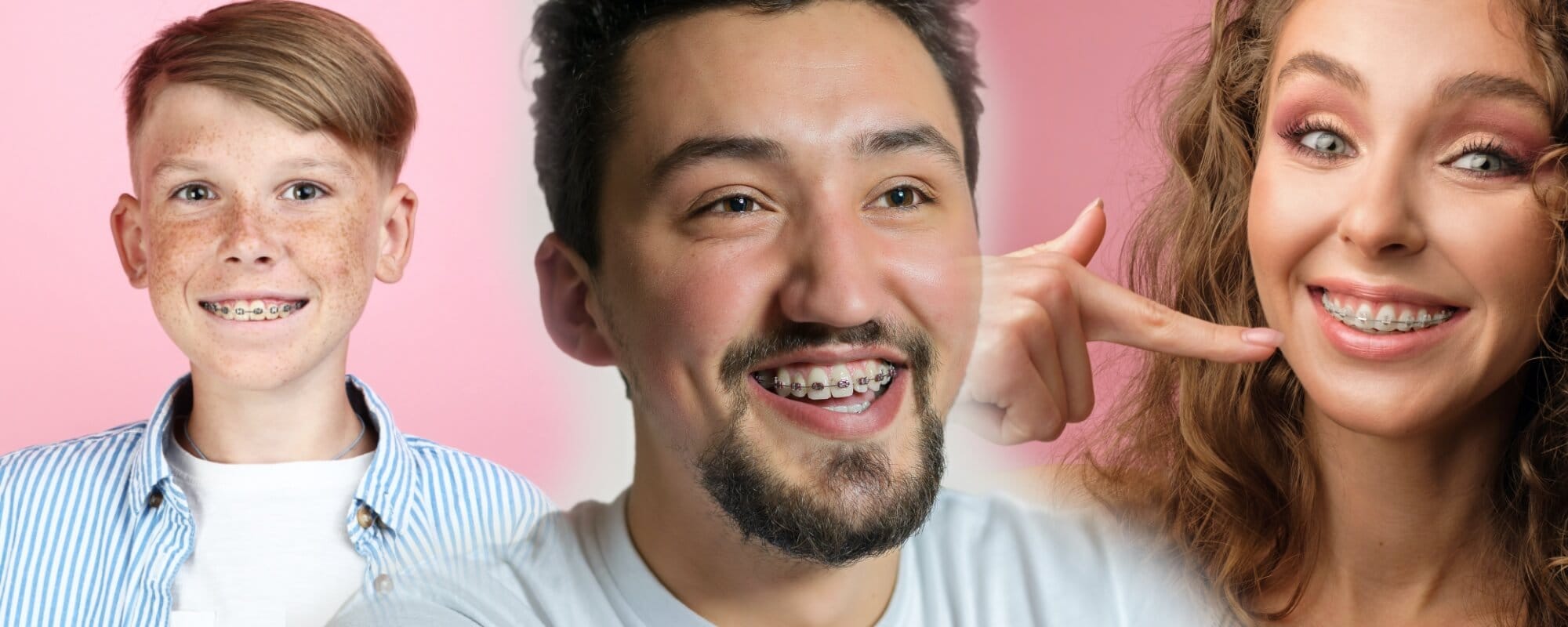 Are Dental Braces Appropriate for All Ages?
Most people think of dental braces as only being for preteens and teenagers. Indeed, braces usually work best when they are used between the ages of 10 and 14 when the teeth are most ready to be moved. However, braces are not only for children and teenagers. In fact, dental braces for adults are becoming increasingly popular these days. More adults who were never given the chance to correct their smiles in childhood are now in the position to do so.
Keep in mind that treatment with dental braces for adults may take longer than a similar treatment for teenagers. This is because the adult's teeth are more resistant to change as the jaw is no longer growing. Your dentist will also take a careful look at your gums and jaw to ensure that periodontitis is not going to be a negative factor during treatment.
How Can Traditional Braces Improve Your Smile?
Traditional dental braces come with a wide array of benefits, making the time that you have to wear them a very small price that you will have to pay. Braces are incredibly versatile, and your dentist will be able to use a variety of options to get your teeth into the right places. Although braces cannot change your bone structure, they can significantly improve your smile, giving you straighter teeth that are perfectly proportioned.
In addition, by straightening your teeth, you may actually be able to improve your oral health for years to come. Foods do not get caught between straight teeth as readily as they do between crooked or crowded ones. This treatment can also reduce your incidence of other oral issues, including gum disease, tooth loss, jaw pain and problems with chewing.
How Will You Need to Care for Your Braces While Wearing Them?
You must care for your braces properly while wearing them so that your teeth and gums stay healthy throughout your treatment time. First, you must stay away from certain foods, such as those that are very hard or sticky. Hard foods and candy may break the bond between the brackets and enamel, or possibly the braces themselves. Second, you will need to brush and floss regularly while making sure to clean well around your brackets and bands. Interdental brushes and a water pik should be used to clean underneath the dental arch wires for even better oral hygiene. Finally, attending your follow-up appointments as scheduled is vital to addressing concerns as they arise.
Where Can You Find Orthodontic Care in Redlands, CA?
Dr. Tuan Pham can provide you with expert orthodontic care in Redlands, CA. Whether you already wear braces and are looking for a new dental practitioner in the area or you are wondering whether you are a good candidate for braces, Dr. Pham can help you find answers. Call our office to schedule your consultation appointment.