If you have never had dental fillings, your only experience with them may be the dark metal fillings that you saw in the mouths of your parents or grandparents. These older fillings were often gaudy and not cosmetically pleasing. If you are concerned that having a cavity filled will make your smile and your overall look suffer, you should know that you have far better options today in the form of composite white fillings.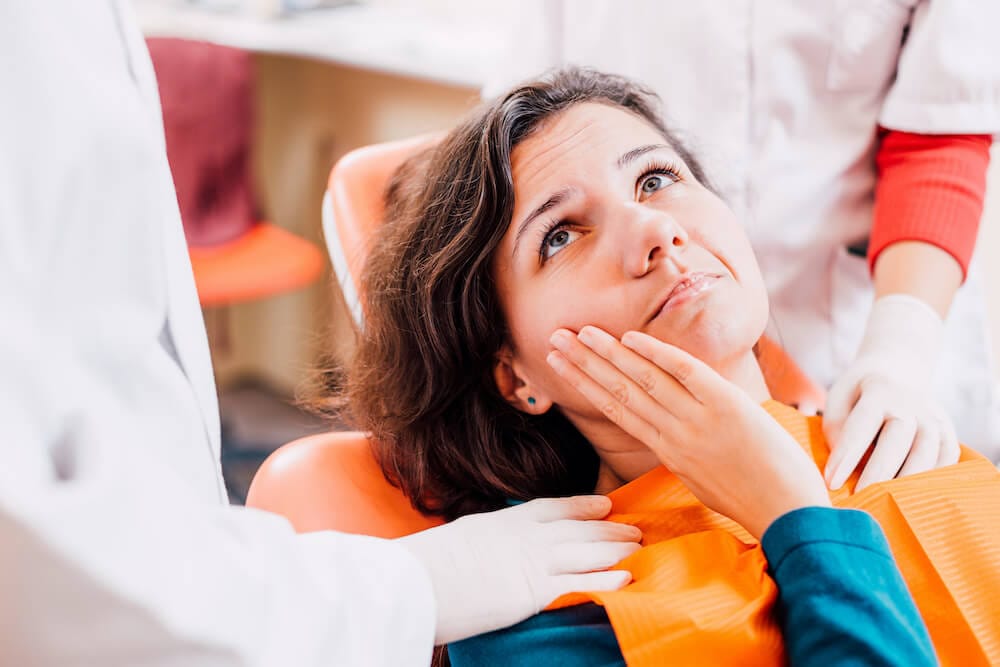 Why Do You Need a Filling?
Dental fillings are primarily used to treat areas in the enamel and dentin that have decayed or chipped. Some problematic areas may be very small, but your dentist may choose to treat them so that you avoid bigger problems in the future. Other areas of decay may be larger and more visible. In either case, a filling is used after the decay is removed from your tooth. Once your dentist removes all the decay he will place the filling, cure it, and polish it. The choice of the best filling type is truly up to you and your dentist. However, understanding a bit more about today's most popular fillings can help you know if composite fillings are best for you.
What Are White Fillings?
The white or tooth-colored fillings that most people prefer these days are known as composite fillings. Composite fillings are made of a blend of plastic resins and silica fillers and come in a variety of shades so that your dentist can match your filling to your natural tooth color. They usually blend in so well that they are invisible to the naked eye. Not only do composites offer an aesthetic alternative to dental amalgam fillings, they may also allow for a more conservative treatment method that preserves more tooth structure.
Improve Your Smile Today with Cosmetic Dentistry!
What Are the Differences in Composite Fillings vs Amalgam Fillings?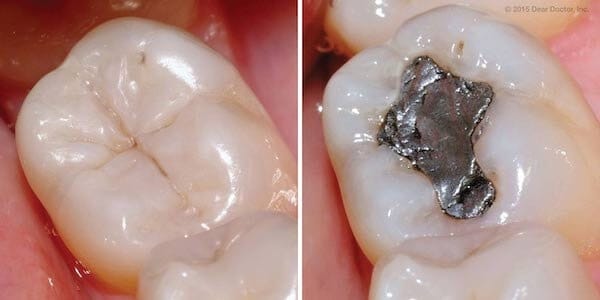 The two most popular fillings these days are the newer composite fillings and the older silver amalgam fillings. Both options have several positives and negatives that you must carefully consider before making your choice. For example, while composite fillings are clearly more aesthetically pleasing, bond incredibly well to very small areas in the teeth and require less tooth to be drilled away, they are more expensive than amalgam fillings are and is more technique sensitive.
On the other hand, silver amalgam fillings are far more economical for people following a budget. Not only do they cost less to place initially, but also they pay for themselves better over time as they can last at least 5 to 10 years longer than composites do. Of course, their disadvantages are painfully obvious as they are highly visible in the mouth and usually require more of the tooth to be drilled away before they can be placed. Amalgam fillings require undercuts in order to help hold the material in place. This means that some healthy tooth structure must be removed, leaving less intact natural tooth which may result in the tooth cracking overtime.
What Is the Right Filling for Your Teeth?
You must carefully consider the differences in composite fillings vs amalgam fillings to determine the best option for your mouth. In addition, you must work closely with your dentist who may recommend a specific filling type based on your needs and on the tooth he must fill. Composite fillings are a great choice for small to medium size cavities; however, these fillings can break, so they are not a good choice for large cavities or for surfaces that do a lot of chewing. On the other hand, if you want something relatively inexpensive, long-lasting and don't care about aesthetics, then silver amalgam may be the way to go.
How Can You Protect Your Composite Fillings?
As is the case with all dental treatments, the best way to preserve your fillings is to practice good oral hygiene, which should include brushing twice per day, flossing once per day, using an antibacterial mouthwash and visiting your dentist at least twice per year. Your dentist will inspect your fillings at each appointment to ensure that they are still firmly adhered to your teeth. If you are having sensitivity around them, you may need an x-ray to determine if they need to be replaced.
Where Can You Find Safe, Patient-Focused Dental Care in Redlands, CA?
When you choose Dr. Tuan Pham as your dentist in Redlands, CA, you can rest assured that you are working with a highly experienced dental professional who will guide you to the treatments that are best able to protect and preserve your oral health. Contact our office today to learn more about composite fillings or to schedule an appointment.