Your smile is most likely one of the first things that people notice about you, but yellowed or discolored teeth can ruin this important first impression. With professional teeth whitening, you can find far brighter, whiter teeth in very little time through an incredibly easy and safe process. Learn more about what teeth whitening is, what you can expect at your appointment and where you can find reputable dental services in Redlands, CA.
What Is Teeth Whitening?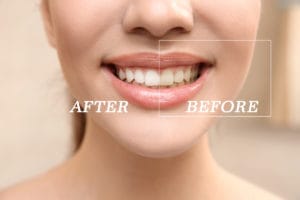 While brushing and flossing your teeth daily and visiting your dentist for a cleaning at least twice per year are important steps for keeping your teeth and gums healthy, they may not be enough to keep your teeth beautifully white. Some people are naturally prone to yellowed teeth, and certain foods and drinks, including coffee, tea, soda, tomato sauces and red wine, can stain your teeth over time. Even certain medications can yellow your teeth or produce brown streaks on your enamel. Teeth whitening can give your teeth the brightening boost that they need to look their best.
Surveys from the American Academy of Cosmetic Dentistry and the American Association of Orthodontists show that teeth whitening treatments are among the most requested and most desirable oral cosmetic treatments. This simple, non-invasive process can yield huge results with very little effort on your part. Plus, professional services will give you far better results than what you could enjoy with over-the-counter treatments at home.
Professional teeth whitening is far more beneficial than over-the-counter strips and trays are. First, over-the-counter whitening strips generally only address the front teeth, leaving you with yellowed molars. Second, professional treatments are quite strong and will whiten your teeth several shades in one sitting. Third, despite the great strength of professional treatments, your dentist will apply the bleaching agent in a very controlled environment, making sure to keep the agent off your gums, which can decrease pain and sensitivity later.
Move over, stained teeth!
Whiter teeth and a more attractive smile will boost your self-confidence. After you have undergone the procedure, you need to adhere to the post-whitening care directions. With proper oral hygiene, you will be able to keep your teeth white and attractive.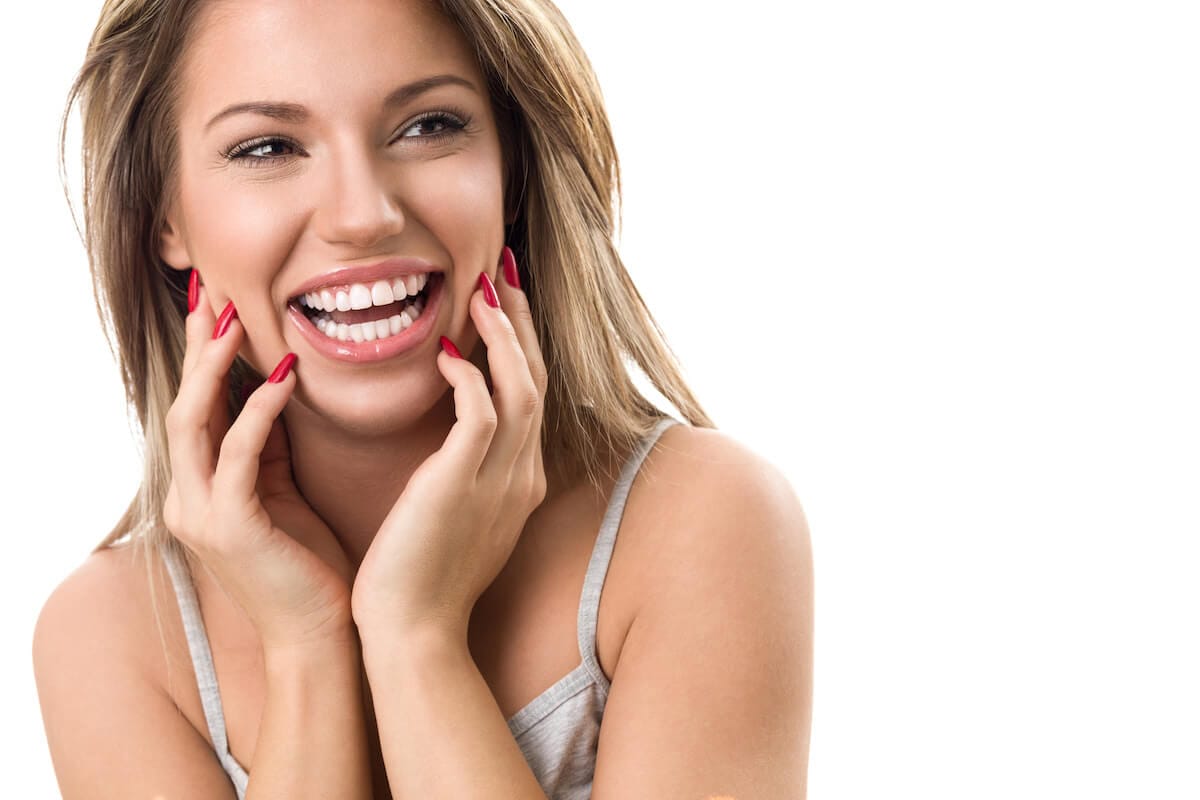 Is Teeth Whitening Right for You?
Teeth whitening treatments are often a good choice for individuals who have yellowed, stained or discolored teeth and who are unhappy with the way their teeth make them look. In addition, the best candidates for whitening treatments are those who have generally healthy teeth and who do not have receding gums. Receding gums can increase tooth sensitivity following the whitening process. Finally, consider whether any dental work you have had done in the past could affect the process. The strong bleaching agents only works on natural teeth and has little to no affect on teeth that have bondings, crowns, or veneers.
There are countless whitening products and several types of procedures for dental professionals, all based on some form of oxygenating bleaching agent. Hydrogen peroxide is the strongest and commonly used. Carbamide peroxide is the most popular in consumer products. It is less effective, but has fewer side effects such as tooth sensitivity or gum irritation.
The best way to know whether you are a good candidate for teeth whitening treatments is to check with your trusted dentist. Dr. Tuan Pham, practicing in Redlands, CA, can assess the overall health of your teeth and gums and can help you choose the best treatment to meet your needs. Even if teeth whitening is not a good choice for you, Dr. Pham has several other options, such as veneers, bonding, or crowns to help you achieve a gorgeous smile.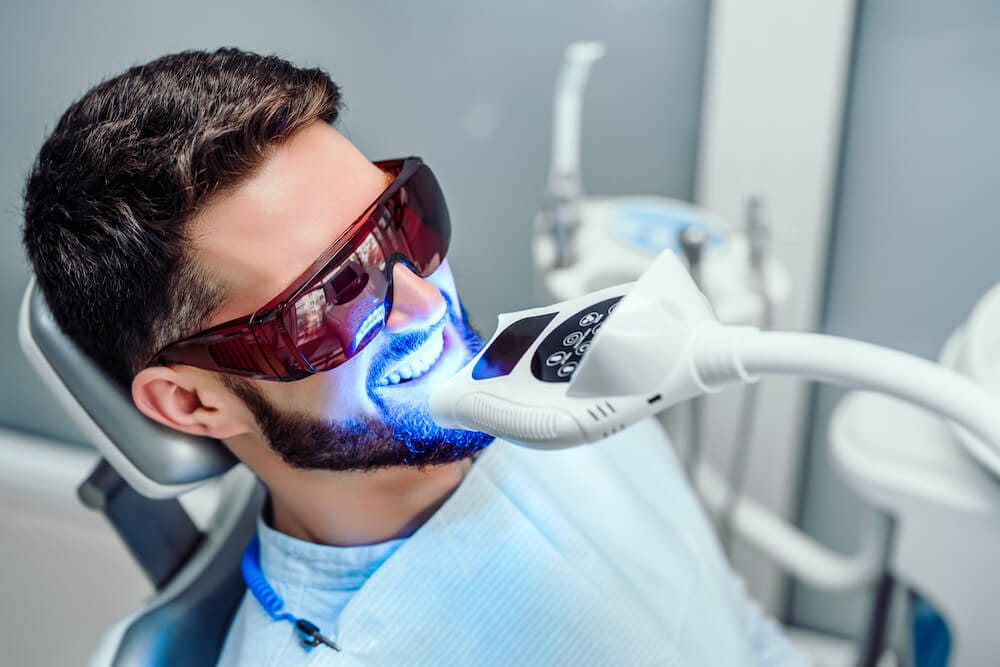 What Happens During In-Office Teeth Whitening?
In-office bleaching can be completed in only one office visit, and you will be awake and comfortable throughout the entire appointment. Most appointments take only 60 to 90 minutes to complete. Before starting, your dentist will determine the current shade of your teeth. Next, your teeth will be roughened up slightly to remove residual plaque. Then, retractors and gauze will be placed to keep your teeth dry throughout the procedure.
After protecting your sensitive gums, your dentist will coat your teeth with a whitening solution, such as one made from hydrogen peroxide or another bleaching agent. The agent must usually be cured with a special light for at least 30 minutes. Finally, the agent is rinsed from your teeth. A single treatment lasting as little as an hour is often enough to achieve your desired results with many shades of brightening.
How Can You Maximize the Positive Effects at Home?
After your appointment, you will need to avoid certain staining or acidic foods and drinks for at least 24 hours. You may also want to consider cutting back on sugary foods and drinks as well as moderating your intake of coffee, tea, and red wine to keep your great results as long as possible. Of course, regular dental hygiene is vital for keeping stains off your teeth in the future.
Find Premier Teeth Whitening near Me
Are you looking for teeth whitening? Tuan Pham, DDS, can offer professional treatments in our office in Redlands, California. We can also discuss about teeth whitening kits that you can use at home. An at-home teeth whitening kit can still get you great results at your own convenience because you work your treatments around your own busy schedule.
Whether you want to learn more about at-home teeth whitening kits or want to find out more about our in-office bleaching system, we invite you to call our office in Redlands today.