Straighten Your Teeth with Invisalign®
Available for Teens and Adults in Redlands CA
Are you unhappy with your crooked teeth? Do you have gaps between your teeth or have some teeth that are poking out at strange angles? If you want to improve the look of your smile, traditional braces no longer have to be your only option. Today, Invisalign is an excellent choice as an alternative to traditional metal braces.
What Is Invisalign?
Invisalign is a newer orthodontic treatment option that can move your teeth into their best positions to give you a dream-worthy smile. It is often seen as an alternative to braces. As the name implies, Invisalign clear aligners are made of an almost invisible plastic. Rather than being bonded to the teeth as clear or metal braces are, these clear aligners are completely removable.
How Does Invisalign Work?
Invisalign uses a series of clear aligners to gradually shift the teeth into its ideal position. These aligners look quite similar to the traditional clear plastic retainers many people wear after having braces. The BPA-free aligners are completely safe to wear and most people will not even be able to notice them on your teeth.
Your treatment will begin with a complete consultation in our office with Dr. Pham. He will check your teeth and gums, listen to your overall goals for your smile and answer any questions you may have. After determining that you are a good candidate for Invisalign, Dr. Pham will create a customized treatment plan for you using a three-dimensional model of your teeth. Specialized computer software is used to design a set of aligners to move your teeth from their current positions into the best possible alignment. Because we use computer modeling to create each aligner, this is a highly technical treatment, and your aligners will not be the same as anyone else's.
Once your set of aligners are made, you will have your first fitting, and you will immediately be able to begin wearing them. While the goal is to wear your aligners between 20-22 hours each day, you are allowed to take them out briefly for eating, flossing and brushing your teeth. You will return regularly for fittings and new aligners. You will begin seeing changes to your teeth and your bite in just a few weeks. You will continue through the sets of aligners, which gradually move your teeth, until your teeth are correctly aligned. At the completion of your treatment in 12 to 18 months (cases will vary), you will get a retainer to keep your smile looking perfect.
Move over, crooked teeth.
With treatment up to 2x faster, you'll be smiling in no time.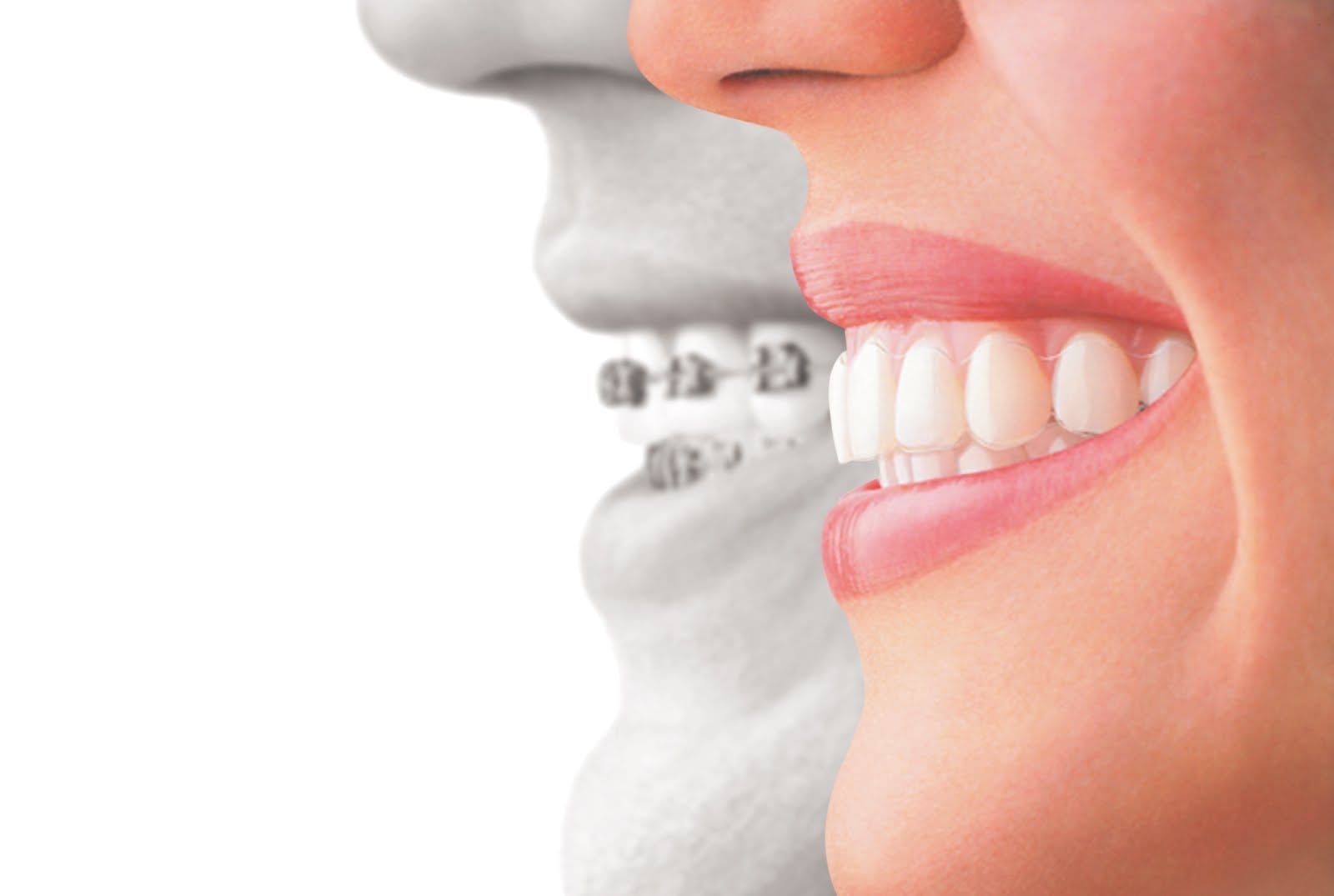 What Are the Differences in Invisalign vs Braces?
There are many differences in Invisalign vs braces. It is important that you understand these differences so that you can make the best decision for yourself. Braces are the traditional orthodontic choice. While the majority of braces are made from metal, you may occasionally see tooth-colored ceramics used. No matter which type of braces you choose, this treatment is highly visible, and you cannot remove braces when eating, brushing your teeth or getting your picture taken.
On the other hand, Invisalign is virtually invisible and can easily be removed whenever you need to throughout the day. With an orthodontic appliance that is removable, you will be able to clean your teeth much more easily than if you were wearing metal braces. This makes it easier to eat and keep your teeth clean, and you will have far less diet restrictions. Both braces and clear aligners produce an equal amount of mild discomfort for individuals at each new fitting.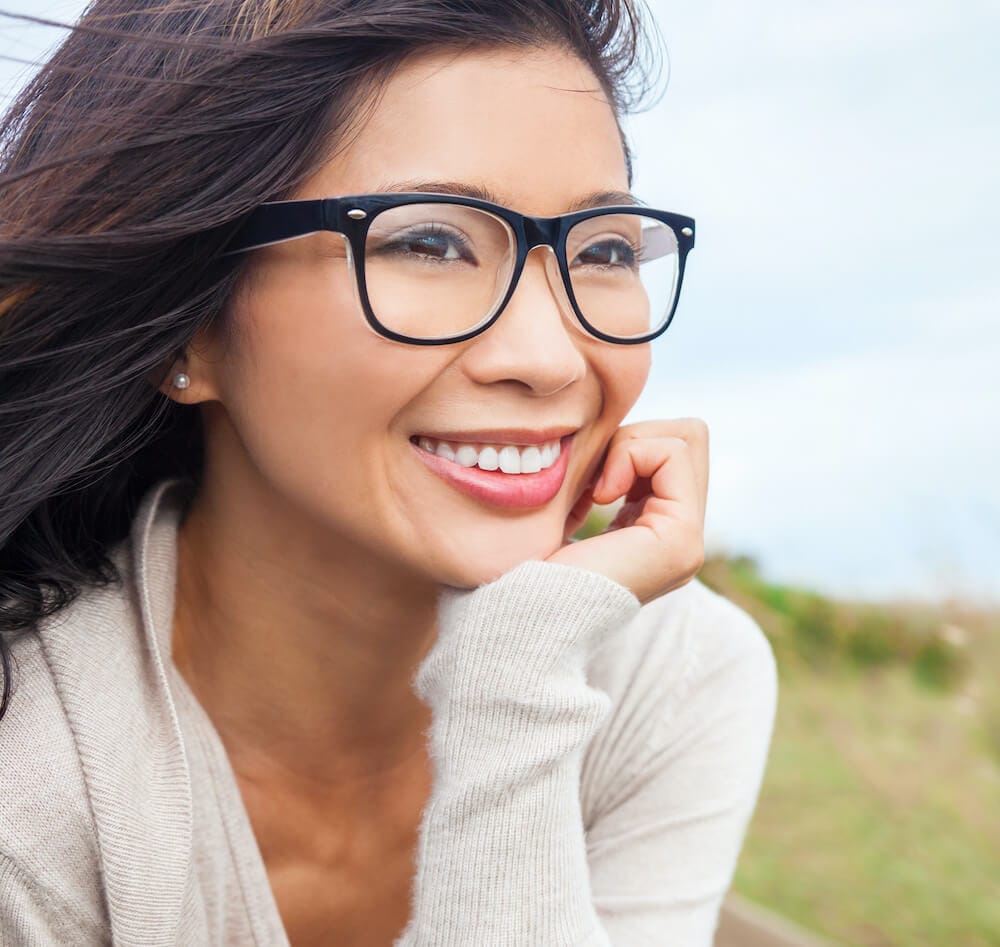 What Are the Benefits of Invisalign for Adults?
As you have probably noticed, Invisalign is an incredibly popular treatment for many reasons. Some of the benefits you will enjoy include the following:
Straight teeth
An improved bite
No embarrassment during treatment
Ability to continue eating your favorite foods
Ability to brush and floss normally
Are You a Good Candidate for Invisalign Treatment?
While many people with crooked teeth can benefit from Invisalign, there may be a few people who are not good candidates. For example, you may not be a good candidate if you have worn enamel, gum disease, TMJ, or major issues with your bite. Dr. Pham will discuss this with you at your consultation appointment if you have any questions.
Where Can You Get Invisalign in Redlands?
Dr. Tuan Pham offers Invisalign treatments at his Redlands dental office. Here you will find a friendly, welcoming environment combined with the experience necessary to create a gorgeous smile. Invisalign offers you a simple and discreet way to straighten your teeth using smart computer modeling and invisible aligners. Contact our office today to learn more about Invisalign treatments or to schedule your consultation with Dr. Pham.